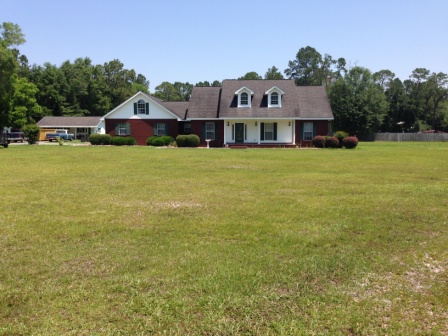 Home for Sale at 4337 Whitehall Church Road in Waycross
$284,000

MUST SEE! Remarkable LARGE brick home on 3.39 acres in Ware county. Built in 1999 with 3,312 SQFT. Fenced in with an 18x36 in-ground pool with brand new liner ready for summer. The home has been well taken care of and has all the bells and whistles. Features hot tub, outbuilding, screened porch, garage with 2 car parking and additional 20x24 detached garage with 2 car parking. Not to mention all the land for your family to play. That's just the outside! Wait till you see the modern kitchen, open floor plan, master suite, etc! Call Jake at 912-288-6383 today to make an appointment.

DIRECTIONS: From Knight Avenue leaving Waycross, pass the fairgrounds and keep heading east, the road will eventually curve and turn into Whitehall Church Road. Look for Crossway Realty sign and home will be the gorgeous property on your left. You have got to take your family to see this one.